Side-feed
10 Cube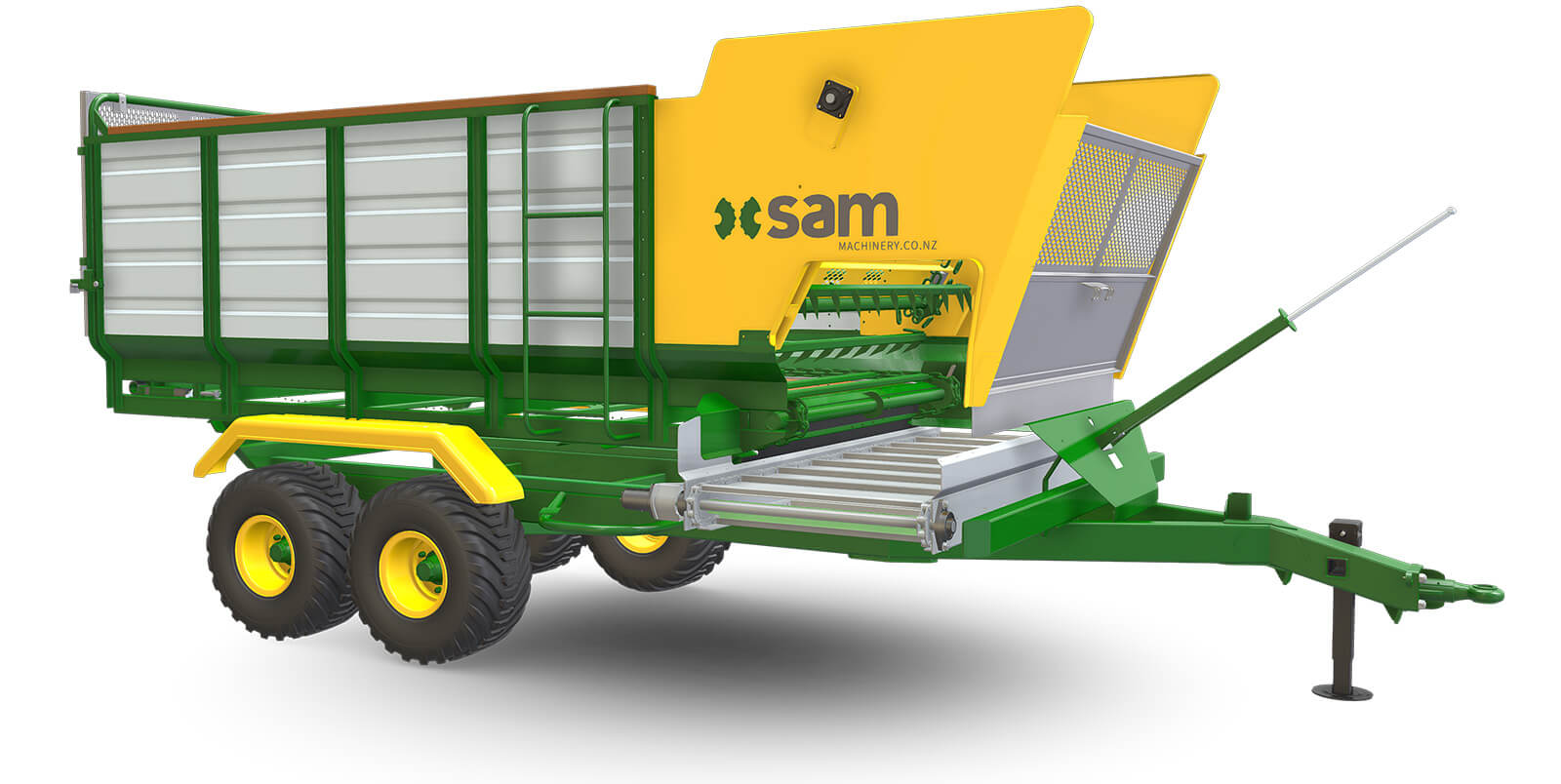 More stainless. Reliability plus.
Reliability is key with every SAM Feed Wagon constructed with plenty of stainless and longevity in mind. Complexities are designed out, to make sure they are simple for you to use and your team to maintain throughout the years.
Each wagon gives a consistent stream of feed with solid throw. They cope well with a wide variety of feed such as maize, grass silage, Palm Kernel and green feed.
Six, nine, ten, twelve and fifteen cube models make up the range.
Every machine comes with a stainless steel chain side-feed or a simple centre-feed delivery system (for paddock feeding).
If even more accuracy is what you are after, you can add smart tech with the addition of weigh scales. These give the weight of feed in your bin at any given time.
Smart features
Chain side feed with stainless chain

Heavy-duty stainless chain side feed is now standard on all Wagons. They are super strong with no tracking issues and easy maintenance. The tough conveyor bars and set up give a strong directional flow across a variety of feed types.

Fully stainless side panels and fronts

Strong stainless front panel and sides mean your machine is built to last. Front panel holes can be customised to your requirements, helpful if you are feeding out fine product.

The paintwork is long lasting

The special process for chassis paintwork includes shot blasting, priming and two-pot paint finish.

High-tensile chain

Super strong thirteen millimetre calibrated snig chains are used

Strong impact resistant deck

Trans Tex ply timber is well-known for its flexibility and strength. It is used extensively across the trucking industry

Smart weighing

Load weigh scales can be fitted retrospectively. They give smart, easy to use electronic weighing of feed in your bin. You can view weights via your Iconix FX15 screen and also on an App via Bluetooth.

Teaser bars designed for best grab and lift

Each tooth is separately welded to last long term and are designed for best grab and grip of feed. Superb for silage.

Higher chassis

SAM Feed Wagons have been made with ample of clearance so they don't bottom-out in paddocks with bumpy contours.
Optional extras
Smart weighing
Easy to access remote greasing
Lights for on-road use
Larger tyres
Coupling with swivel
Hydraulic side shift extension
Brakes on front hubs
Skid for use with Auto Hitch
Smart weighing
The smart load cell system provides a clear measure of the amount of material in the hopper. An Iconix FX15 screen is included with all SAM Feed Wagons with scales.
An easy measure of the weight of material spread, divided by the paddock area gives an accurate kilogram per hectare spread rate.
An app for viewing measurements on your mobile is also provided. This is Android only.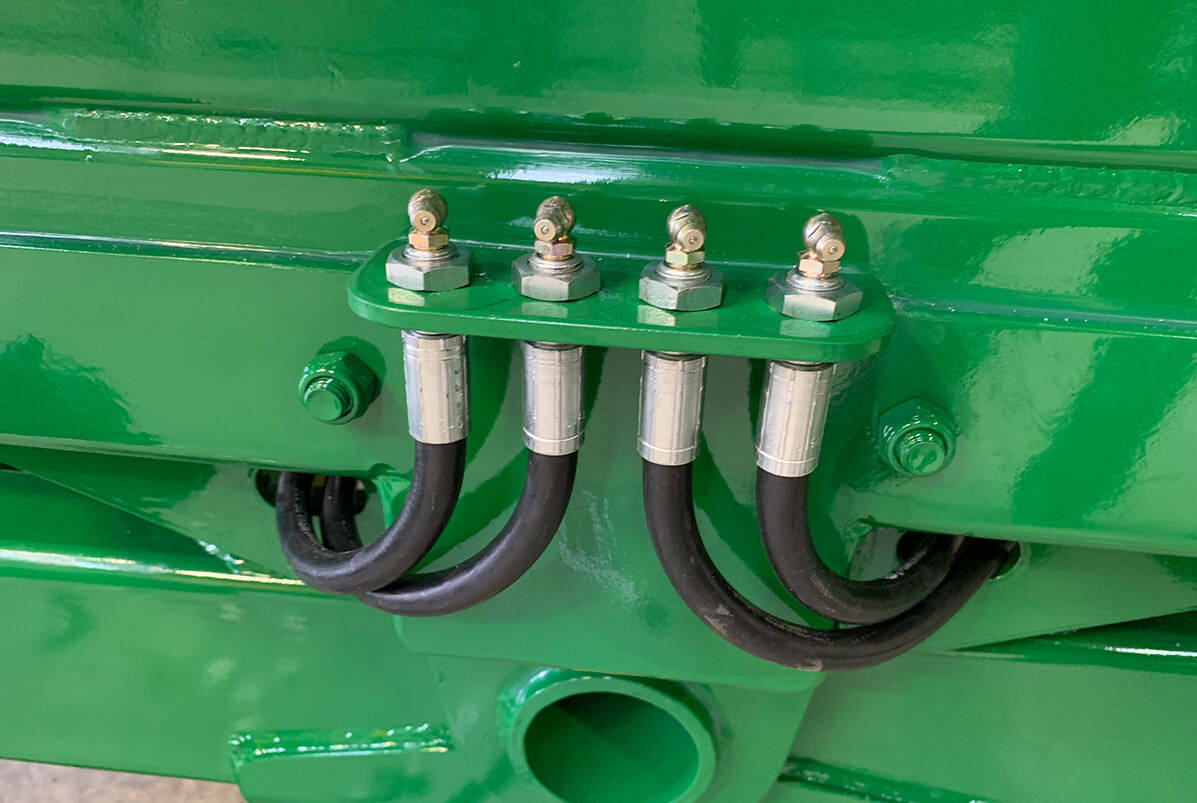 Easy to access remote greasing
All greasing points are accessed in a bank together in easy to access spots. This means maintaining your machine is simple. No need to get under the Wagon!
Lights for on-road use
You will need LED lights and hazard panels if you are travelling on the road. The flexible mounting boards are tough and hardy if knocked.
The LED lights plug straight into your power source. They are fully waterproof.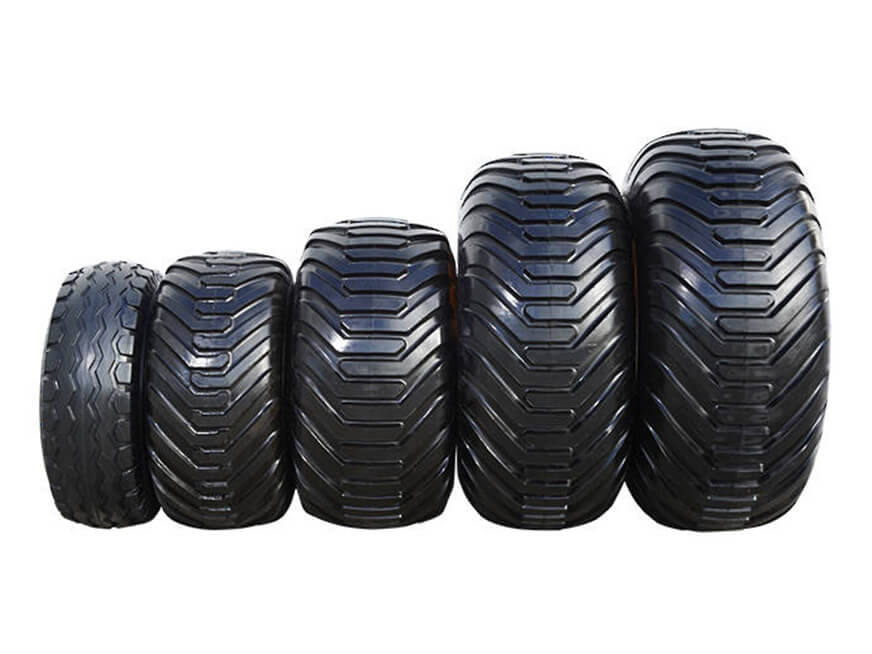 Larger tyres
Our tyres have been chosen for their toughness and durability. We only go for very high quality options.
Tyre specifications can be adapted for your particular situation and terrain. We are happy to talk through custom options.
Six, nine and ten cube SAM Feed Wagons come standard with 11.5x15.3 tyres. Or you can upgrade to bigger 400x15.5 tyres. Bigger tyres can be suitable for softer, wet terrain.
Twelve cubic metre Feed Wagons have these 400x15.5 tyres included as standard.
The fifteen cube models have 500x17 tyres as standard.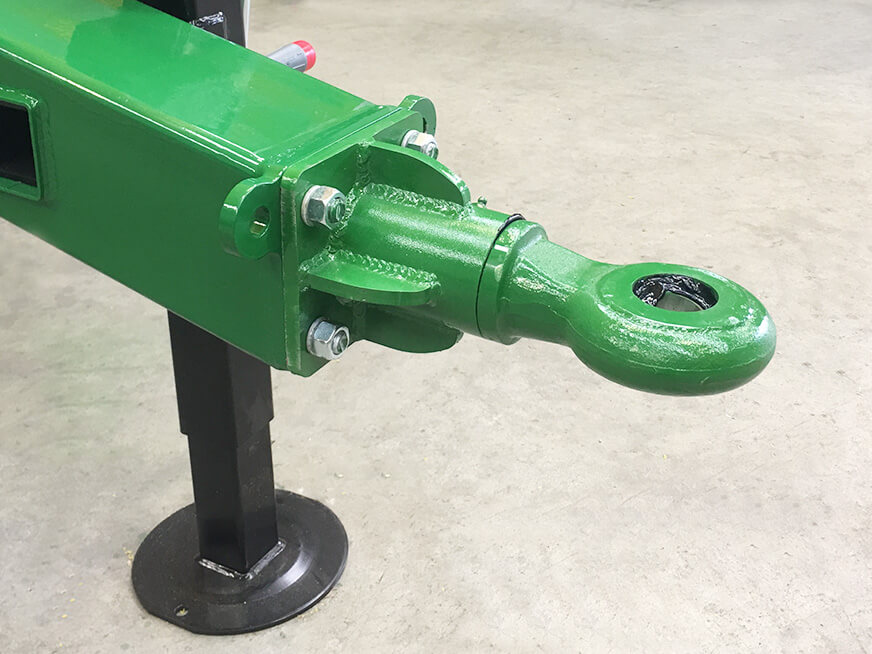 Coupling with swivel
A fixed coupling is standard across the small Wagons. They can be upgraded to swivel coupling if need be. This can be great if you have large loads and varied terrain.
The twelve and fifteen cubic metre SAM Feed Wagons have the heavy swivel coupling as standard.
When you are using an Auto Hitch you'll require a donut eye on the coupling.
Hydraulic side shift extension
Your side feed can be extended by 250mm for a wider reach. This set up is handy for feeding into troughs. The hydraulics are controlled from your tractor cab.
Brakes on front hubs
All tandem axle SAM's can have brakes fitted. They are positioned on the two front hubs.
Brakes are chosen for their longevity and have proven to be extremely reliable across the years.
Skid for use with Auto Hitch
If your Feed Wagon is going to be used with an Auto Hitch you'll need a skid added to the front of the machine.
Please let your sales person know so they can specify this at time of ordering. There is no additional charge for adding a skid.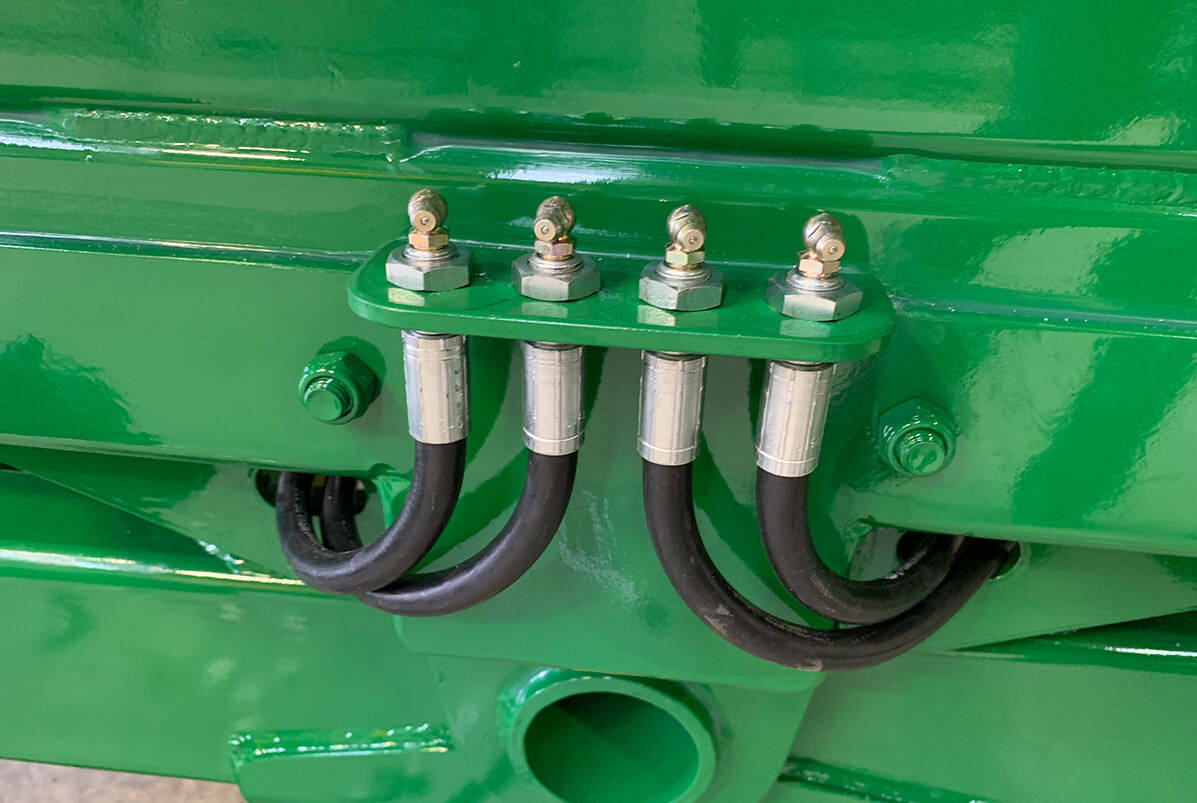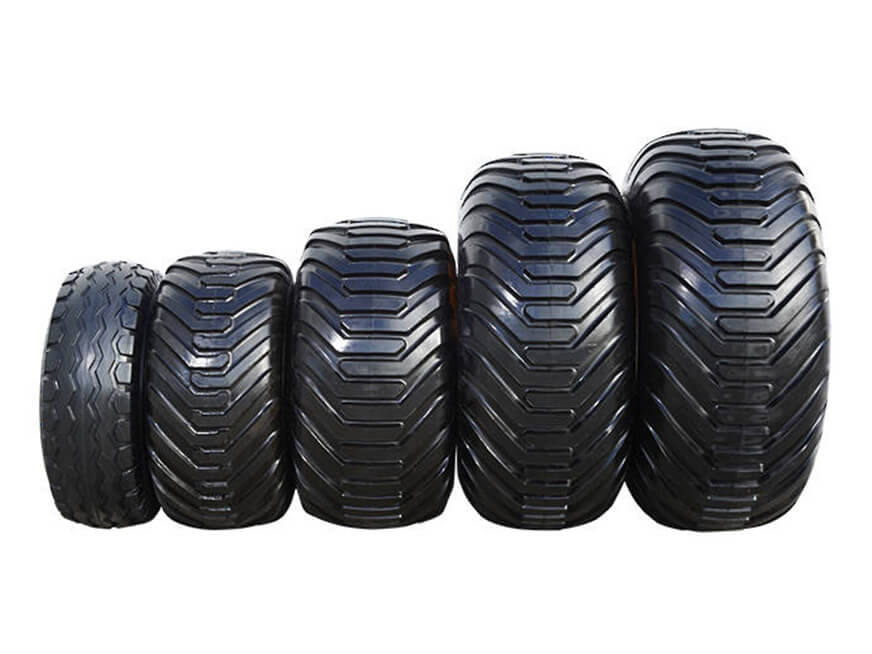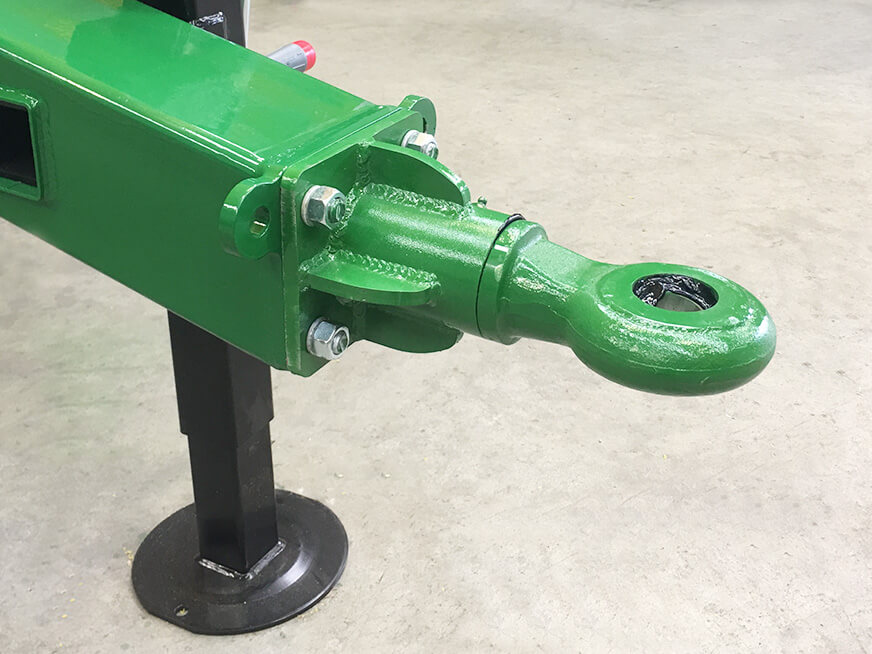 Specifications
Axle

Tandem - sixty millimetre

Axle capacity

8,000 kilograms

Tyres

11.5/80 x 15.3 12-ply

Length (overall)

6.5 metre

Width (overall)

2.5 metres

Bin width (internal)

2.0 metres

Bin height (internal)

1.24 metres

Capacity

10 cubic metres

Load weight (grass silage)

6 tonnes

Load height

2.35 metres
Need help fast?
Contact your local dealer or call SAM for technical help and support.
Quality guaranteed
SAM makes quality machines and stands by them. Every Feed Wagon goes through extensive quality and accuracy testing. All come with a comprehensive warranty.
Download the brochure
Simple for my workers to understand and maintain
Easy and quick to get spare parts - so rare!
Simple for my workers to understand and maintain
The quality is excellent and the pricing is fair