INHOUSE
SAM Machinery welcomes new head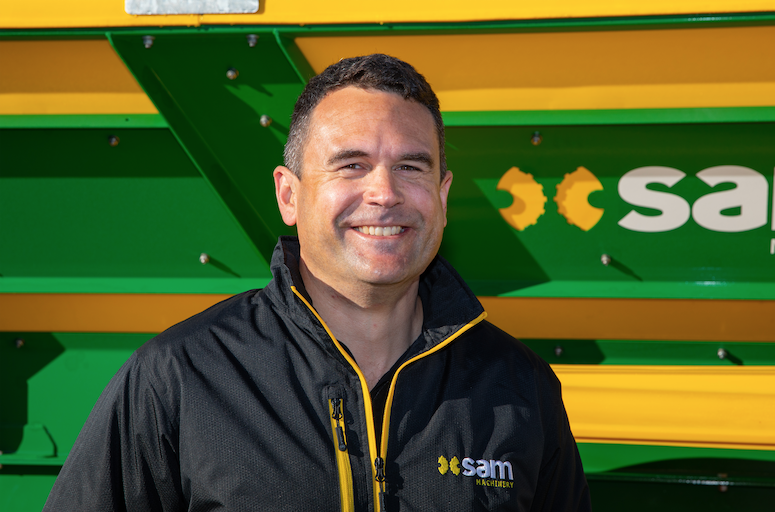 Based in the heart of the Waikato, farm machinery manufacturers SAM Machinery have been serving up strong, simple, smart gear since the forties. They have recently appointed Tim Ellingham as their General Manager.
Tim is based in the Waikato but was born and bred on a sheep and beef farm in the Hawkes Bay. He joined the company in 2021.
He now has the responsibility for building on the success of the SAM brand and introducing their products to the next generation of farmers. "It is quite a legacy to know that our customers are often third generation SAM users, say Tim."
He has worked for large corporates both in New Zealand and overseas. Most recently 15 years at Fonterra working across the organisation. Starting out as one of the first Fonterra Graduate Training Programme recipients.
Tim has a passion for farming and rural communities, sustainable manufacturing and building great teams. He has an Engineering Degree from Canterbury University and a Masters of Dairy Science from Massey University.
Tim says, "he has a great team around him with extensive experience and real pride for the gear we make. This opportunity is incredibly exciting."
He can be reached at tim@sammachinery.co.nz