INHOUSE
Protect your gear with the SAM coating difference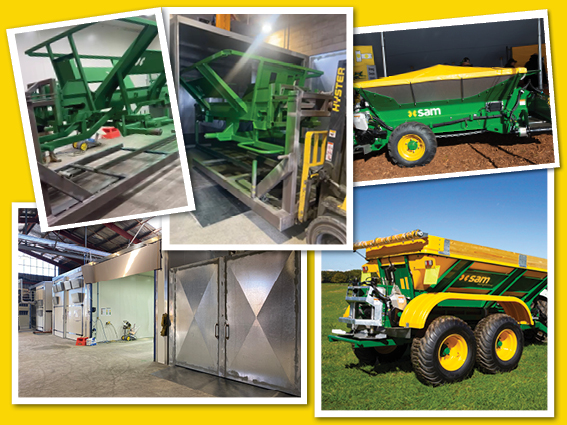 Here at SAM we are all about longevity of gear.
Every SAM Spreader is thermal arced. This is done in-house at SAM HQ in our brand new coating facility on Maeroa Road. Call in for a nosey some time if you like.
We like to look at every single part of a SAM and think about how they will stand the test of time. Our coating process is a very important component of this as it protects the integrity of the machine over the years.
We like to look at how our older models are performing overtime through our servicing department. Then we make improvements as we go.That's 76 years of machine learnings and development!
It costs a fair bit more to include thermal arcing but it sure is worth it. We began this system in 2013 and have not looked back.