NEWS
Maintenance a breeze with stainless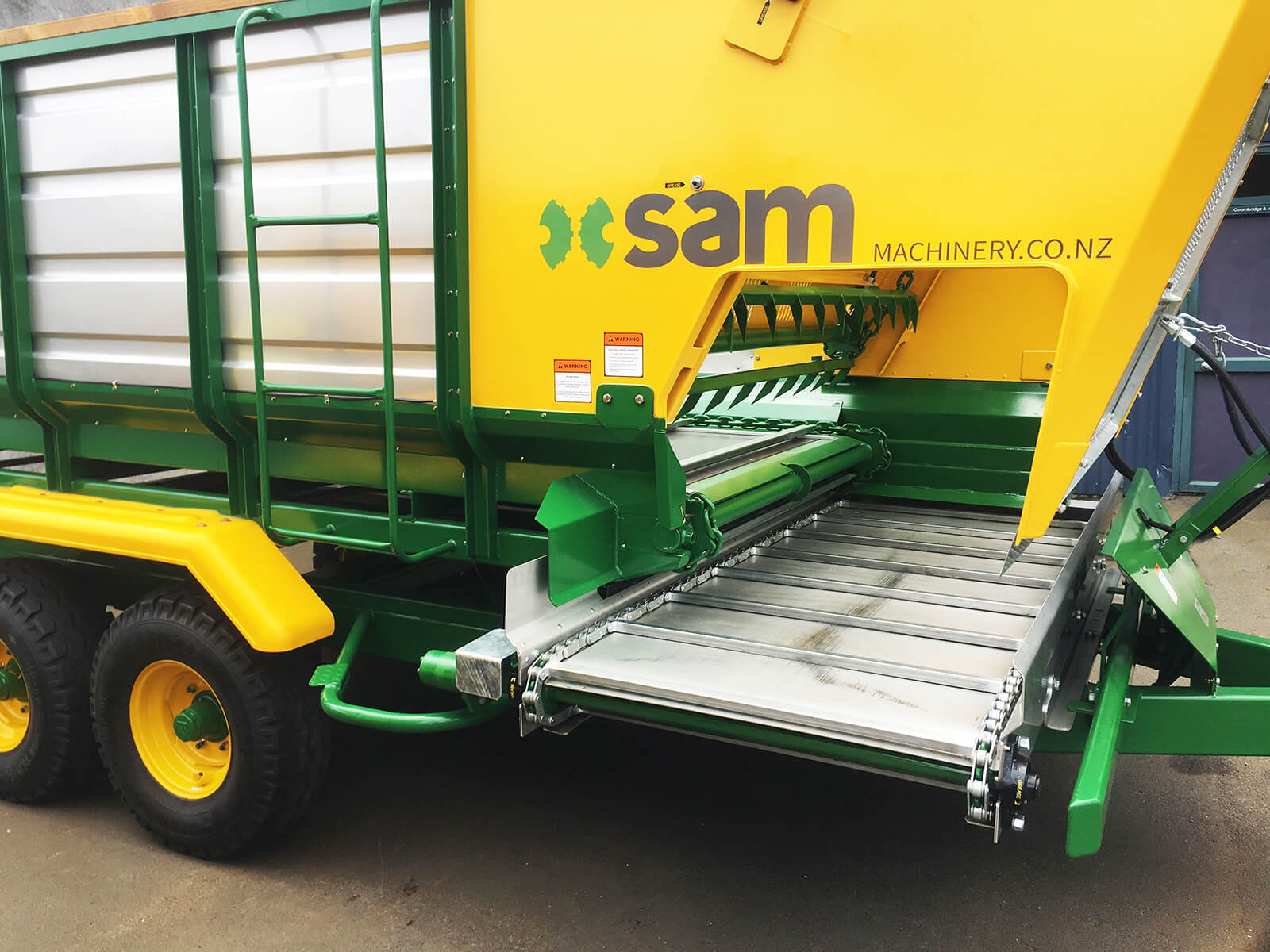 Popular for their simplicity, strength and low maintenance, SAM Feedwagons have stainless steel chain side-feeds now across the entire range.
They have been an extremely reliable, popular addition for customers, so their inclusion as standard was a natural fit.
"Keeping things running smoothly is simple with no side-feed tracking problems. Its a good idea to remember to make sure your gear is always oiled and be generous with the grease," says General Manager, David Meade.
This Feed Wagon set up deals well with all feeds such as maise and grass silage alongside finer options such as PK.
A small proportion of farmers prefer to go with the belt side-feed options due to a slight reduction in noise. The cost for both chain and belt side-feeds are the same.
Longevity across the long-term is key. This new look SAM also has a fully stainless front and stainless sides. This cuts out the worry of rusting for you.