Instructions for installing Danfoss motor
A) Always make sure you run the motor in prior to use.
The new motor needs to run for fifteen to twenty mins on low revs prior to carrying out heavy work.
B) There needs to be a gap in between the top and bottom coupling halves.
You must leave two to three millimetres of gap between the top coupling half and the bottom coupling halves. This means the motor thrust won't damage the motor.
C) Check the discs
Over the years you may need to adjust the nyloc nut to tighten the bearing (if there is vertical movement in the spinner discs).
Always maintain the space between the halves of the coupling.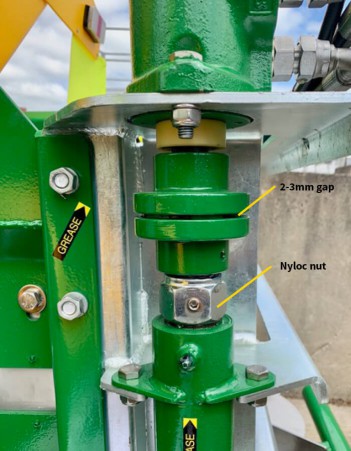 Any other help required? Ph +64 7 847 8492.